For the entire ride to his new home, 6-month-old Stanley refused to let go of his new owner's arm.
Sam Clarence first met the 6-month-old puppy Stanley when he volunteered to be a dog walker for a local shelter in Christchurch, New Zealand. Stanley had been recently found living in an abandoned property with another puppy and their mother. The animal shelter took them in, and Sam was asked if he would be willing to do some dog walking and fostering for Stanley until they could find someone to adopt him.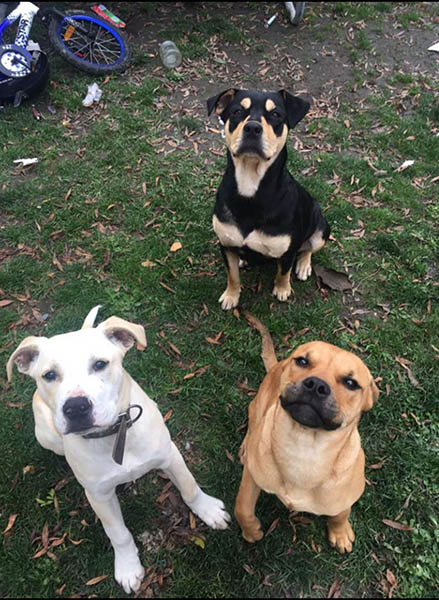 Stanley was at first very frightened of being around people.
"He was terrified when we got home and it took him an hour to slowly come out of the car," Sam said. "Once he got out, I gave him a big bath, some food and a comfy bed in front of the fire."
It took some time, but after a good amount of food, belly rubs, and puppy hugs, Stanley began to warm up to Sam. So much in fact, that he needed to always be next to and touching his new foster dad.
"As a pup, he would sleep with me on the bed and we could never not be touching," Sam said. "He would lay behind me and always have at least a paw touching my back; if I moved, he moved."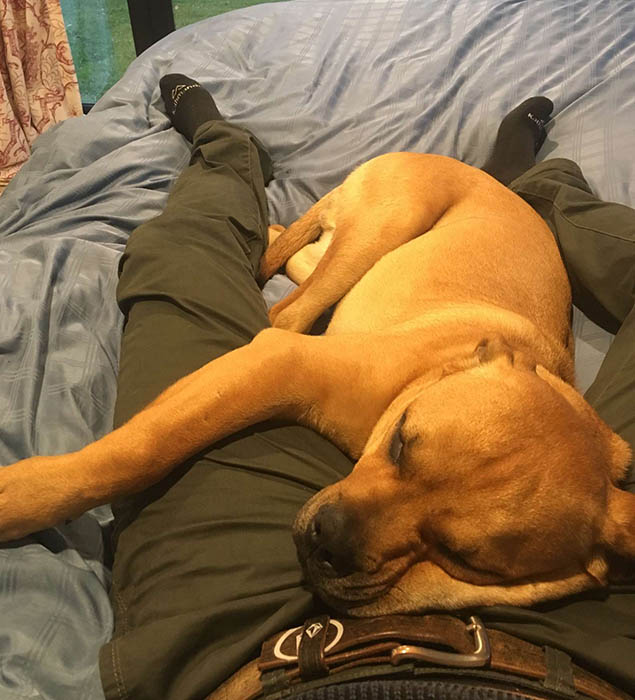 "We have to be touching at all times. He's very forceful about it."
Regardless of where they are or what they're doing, Stanley wants loving contact with Sam.
"If I'm driving we have to be in contact, or he will force it upon me," Sam said. "If we are watching TV, same thing. I will get paws flying at me until I touch him. It's just his quirk. If I'm not around, he will do it to my housemate as well."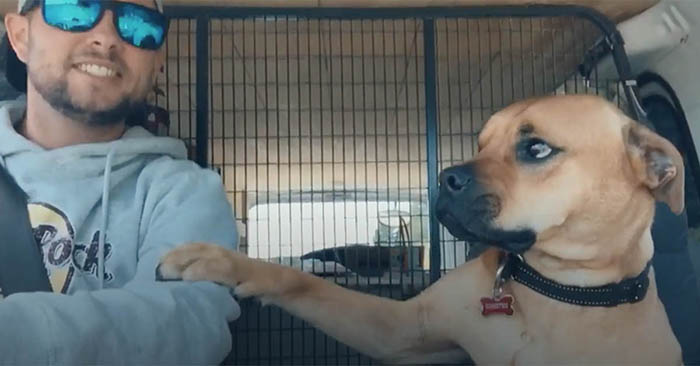 After fostering Stanley for a bit, Sam realized that he was going to be a "foster fail" and he decided that he really needed to adopt Stanley himself. He doesn't mind Stanley's need for petting and loving contact, and after seeing how long it took Stanley to not be frightened of moving, Sam decided to make his home Stanley's forever home. Now the two of them get to adventure around New Zealand and continue to go on walks together.
"He just lives to please so goes with the flow," Sam said. "He's a very happy chappy and a laugh a minute. I've never known a dog with such a big personality."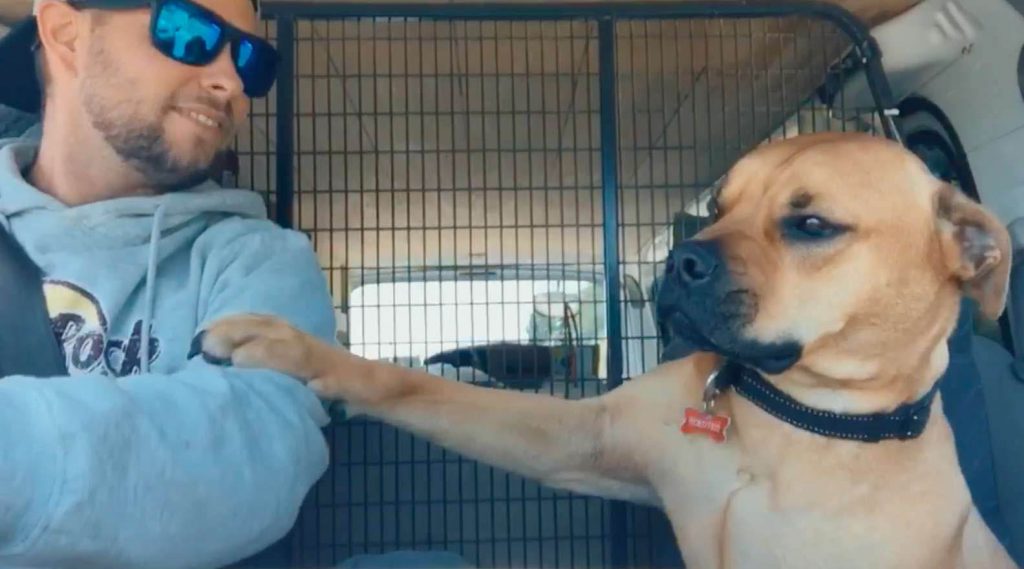 Watch this video of Stanley refusing to let go of Sam's arm on their ride home: